Need quick help? Here are the answers to our most

frequently asked questions.
SHIPPING & DELIVERY
How does your shipping work?
---
The shipping cost will be calculated by the total weight of your order. For reference a shirt could weigh anywhere between 5-8oz and a hoodie can weigh between 14oz and up.
---
Domestic Pricing
---
STANDARD SHIPPING: 3-7 Business Days (a Business Day is Monday-Friday)
0-6 oz

$3.20

6oz-15.9oz

$6

1lb-25lb

$8
EXPRESS SHIPPING:

1-2 Business days (a Business Day is Monday-Friday)
0-6 oz

$22.68

6oz-15.9oz

$22.74

1lb-25lb

$28.00
---
International Pricing
---
As of right now we are currently working to set up our international shipping. We appreciate your continuous support.
---
How do I track my order?
---
No worries, all orders come with a tracking number. Your tracking number will be emailed to you as soon as your order is shipped out. Please keep in mind that it takes a few days for your order to be processed.
---
How long does it take?
---
STANDARD SHIPPING: 3-7 Business Days (a Business Day is Monday-Friday) EXPRESS SHIPPING: 1-2 Business days (a Business Day is Monday-Friday)
---
---
RETURNS & EXCHANGES
Perth CBD
---
Suite 42, Mount Medical Centre
146 Mounts Bay Road
Perth WA 6000
---
Nedlands
---
Suite 32, Hollywood Specialist Centre (Located at Omni Corde rooms)
95 Monash Ave
Nedlands WA 6009
---
Joondalup
---
Ground Floor, Prime House (Located at Omni Corde rooms)
Cnr Davidson Tce & Shenton Ave
Joondalup WA 6027
---
Armadale
---
Suite 3 (Located in Armadale Kelmscott Nuclear Medicine)
2964 Albany Highway
Kelmscott WA 6111
---
Mandurah
---
Suite 8, North Consulting Suites, Peel Health Campus
110 Lakes Road
Mandurah WA 6210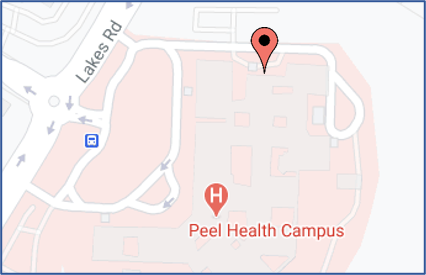 ---
Albany
---
Great Southern Specialist Centre
55 Cockburn Rd
Mira Mar WA 6330
---
---